Description
XPOD Radar Movement Detector
The XPOD Radar Movement Detector uses a Microwave Radar to detect motion.  It is totally safe to use and has detection field of 360 degrees.
The device is similar in principle to a REMPOD or a PIR Movement Detector but the big difference is the XPOD can sense movement through doors and walls.
The X-ray like abilities of this motion detecting device will allow you to investigate movement even in areas that are inaccessible, behind closed doors under floors and above ceilings.
It detects movement of bodies and also that of solid objects without a heat signature.
Due to the sensitivity of the device and the fact that it can detect motion at distances of 5 meters, to eliminate the potential of false triggers, great care must be taken to ensure the area of use around a 3m perimeter of the device is fully locked off.  Likewise, the device should also be setup at least 3cm away from any conductive items or surfaces.
The device can be used as a detector or a trigger device.
Requires 4 x AA batteries (Not Included)
To see a demonstration of the standard XPOD, please click the play button that appears in the bottom corner of the image gallery.
A movie demonstrating the prototype version of the higher spec model with the buzzer toggle switch can viewed below.
The following footage is courtesy of Danny Moss, The Haunted Hunts.  The demo was filmed at Tatton Hall on 14.02.20
Standard Model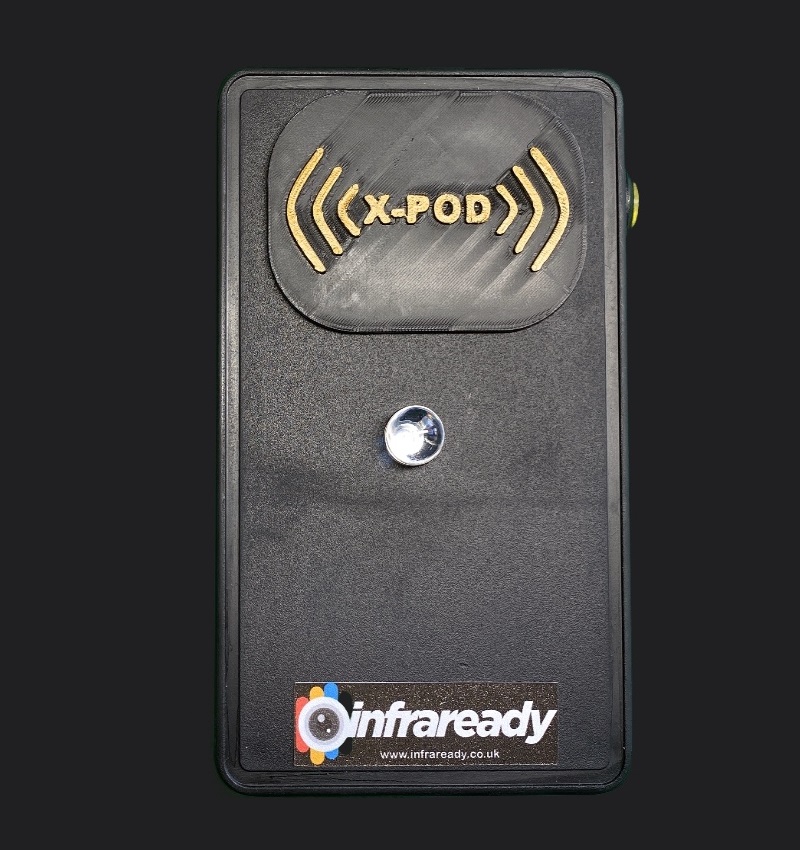 Higher Spec Model