Description
Alice Box – ITC Windows Tablet
with Pre-Installed Psychokinetic Software
Alice Box Software Pre-installed on a Window Tablet.  No need to download, a Fully Licensed Version of the Alice Box is Uploaded to the Tablet and Ready to Go.
The tablet supplied will be a refurbished 7″ or 8″ Windows Tablet with a full licensed copy of Alice ITC pre-installed.  The tablet will be supplied with a USB charging lead.  For the fastest means of charging, we recommend powering off the tablet before plugging the supplied charging lead into a 2A USB outlet or plug top adaptor.  Once charged, typical battery life will provide at minimum of 2-3 hours.  This may potentially be extended further by reducing the brightness of the LCD screen and turning the device in to flight mode.
If you already have your own a suitable windows device that is currently running Alice and you wish to purchase a product key, they are available to purchase on the 'Alice Box' page of our store.
So what is ITC???
Instrumental Trans Communication is the name that has been given by Professor Ernst Senkowski, a German physicist, for the technique of contacting spirits using any electronic means, whether to capture the images of spirits, to record their voices, or, more lately, have them directly influence modern electronic equipment in order for them to communicate with us.
After years of activities in the domain of Trans Communication research, and in all the different types of mediumship development, our relationship has strengthened with our spirit partners, and we have learned how to connect with them and how to communicate with them.
Instrumental Trans Communication (ITC) and Electronic Voice Phenomena (EVP) are considered aspects of physical mediumship, as the spirit's actions also affect the objects, specifically the equipment.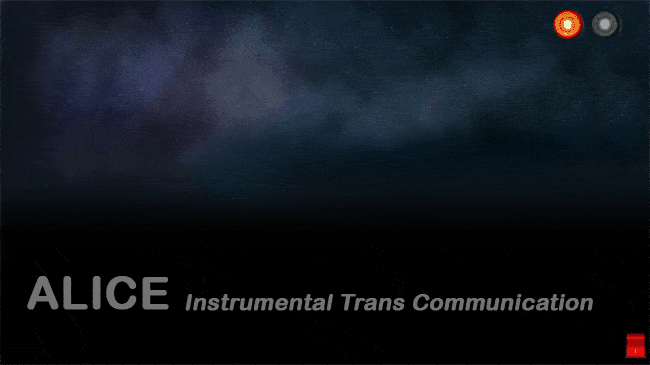 The clean and clear ALICE interface – scan lights, power switch and output line, where words or phrases appear
And what does ALICE do???
The ALICE BOX is a custom designed software program which runs on any Windows PC platform.
A very long time in development and using wide ranging programmer skill sets in the specialised areas of natural language programming ( NLP) and artificial intelligence (AI), she is an ideal device to add to any paranormal group's armory for site investigative work.
ALICE will load onto a Windows PC or tablet and is launched simply from there during an investigation. This sees her alternating scan lights flash hypnotically whilst the circuitry within the computer invites external influence by spirit entities.
As the programmed circuitry and code is influenced, the lights stop flashing and after a brief pause of a few seconds, a word or an entire phrase is displayed on her output line very clearly for all of the team to read.
Her internal dictionary is easily customised by the user by the simple editing of a text file. She has been able to work with enormous word and phrase lists, currently up to ten thousand lines of data.
In use, she has proven to be remarkably accurate and relevant during paranormal investigations. The chances of the various words and phrases which she has output being selected at random are astronomically small! Consistency and relevance have been truly breathtaking during trials, and she continues to amaze… it's not uncommon for her to give actual names which have strong verifiable connections with the building being investigated.
Compatibility (For License Key purchases only) …..
ALICE runs on Windows at a native and minimum screen resolution of 1366 x 768 pixels. If you are looking to purchase the Pre-Installed Alice tablet we will have taken care of this for you.
If you are looking to download the trail or purchase the full product key from our store, any computer with a larger resolution than that suggested above will show the ALICE interface centralised with a non-distracting black border behind the program.  Don't worry if your screen resolution is lower, you can still test ALICE for free.  Just scroll down to the free download link towards the bottom of the page.  If your device allows you to download and run ALICE, you wont see the full screen interface, but you can scroll it around the screen to suit.
Installation is extremely quick and simple thanks to the installer package, just as adding any other PC program to your Windows machine might be.
The use of a tablet PC has been favoured due to the ability to completely remove the screen from the keyboard dock. This allows ALICE to be positioned easily and unobtrusively during investigations. The screen is then completely touch-responsive, allowing user activation by fingertip control.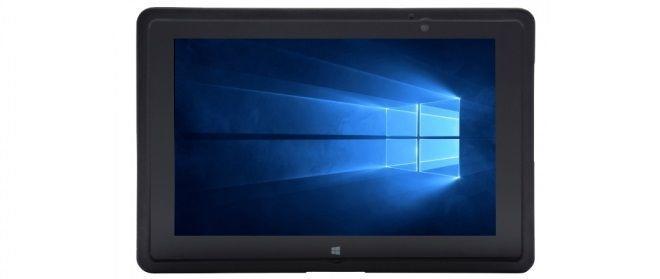 Minimal Recommended Screen Resolution 1366 x 768 Pixels
Alice will run on smaller sized screens but you will not see all of the screen interface.
However, the screen is moveable.
How many Words does ALICE have stored in her Wordbank???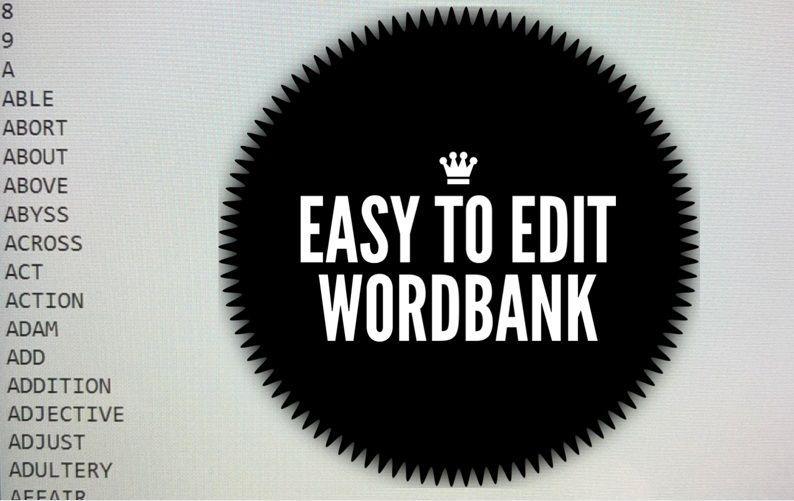 While Alice has a pre-loaded Wordbank, you can easily remove phrases or add new ones of your
own, for example to suit specific locations or places that you are investigating.

If you already have a suitable device to install Alice, you can download a free 30 day trial by clicking the link above.
If you like Alice, you can update the trial version easily by following the prompts on your device.
You will be requested to enter a License Key which you can purchase from our store.
In order to generate this key, you will need to provide the unique reference prompted on your device
during the upgrade process.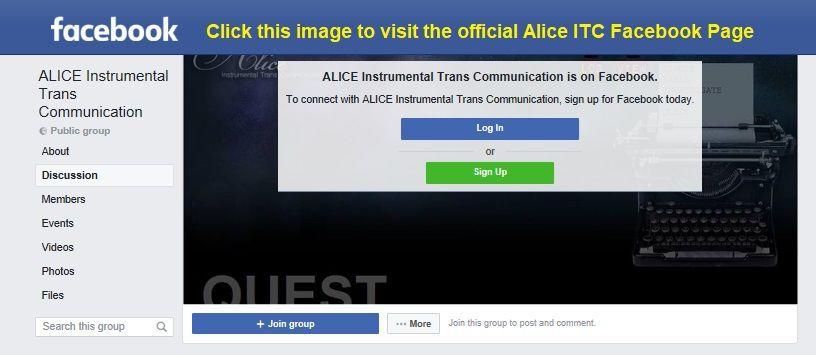 The Official Alice ITC page can be visited by clicking the above image.
You can share your experiences of using Alice, ask questions and share pictures and videos
with the Developer and the members of the forum.