The Ghostfinder Paranormal Society…… Infraready Ghost Hunting Equipment were delighted to provide https://www.ghostfinder.co.uk/
with one our custom built devices.
Since 2006 The Ghostfinder Paranormal Society has investigated thousands of allegedly haunted properties across the United Kingdom and uncovered real evidence of the paranormal.
Mark Williams sent a request asking if we could build a REM with temperature display. Within an hour we had built a prototype for testing which can be seen being held by Barri Ghai and Ash Buckenham.
If you're a fan of Ghost Hunting Programs in the UK, you may well recognise Barri and Ash.
Ash has starred as one of the lead investigators and tech wizard on channel MY5 Celebrity Ghost Hunt alongside Rylan and as the name suggests a host of other Celebs from the UK.
https://www.channel5.com/show/celebrity-ghost-hunt/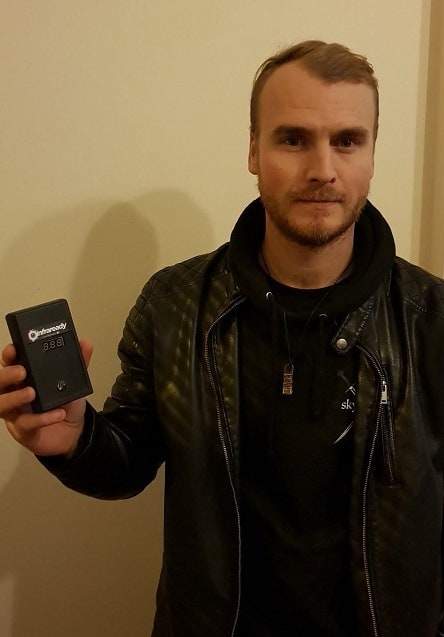 Barri Ghai founded the Ghostfinder Paranormal Society in early 2006 with the intention of helping more people understand and find answers to the paranormal by attempting to gather tangible evidence.
Barri Ghai is currently presenting a brand new TV show on Really Channel called Help! My House is Haunted. The 12 episode show airs on Friday nights at 10pm ad stars world renowned psychic medium Chris Fleming, and French paranormal investigator Sandy Lakdar. The series has been produced by the creator and Executive Producer of Ghost Adventures, Zak Bagans. All previous episodes can be seen on catch up via the UKTV Play App.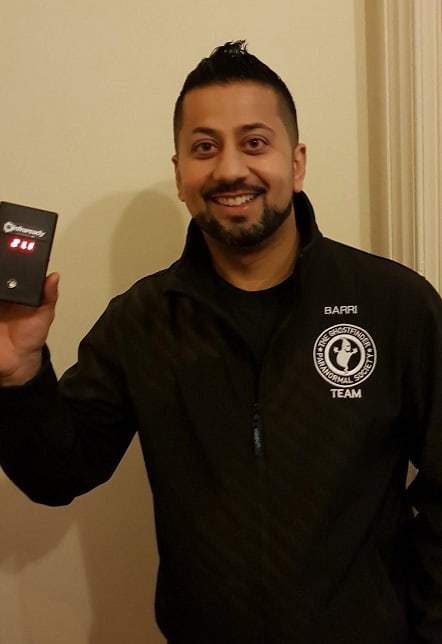 Infraready are hoping to build a strong bond with the GPS team, partnering with them to trial our prototypes out in the field before they are offered for sale on our website. Watch this space throughout 2019 and be sure to follow the GPS team, Barri and Ash on their adventures throughout the year ahead.
Our Full Range of Ghost Hunting Equipment Can Be Found Online at https://infraready.co.uk/home/