Be my Bear and Infraready collaborate to supply ghost hunting trigger bears to the Paranormal community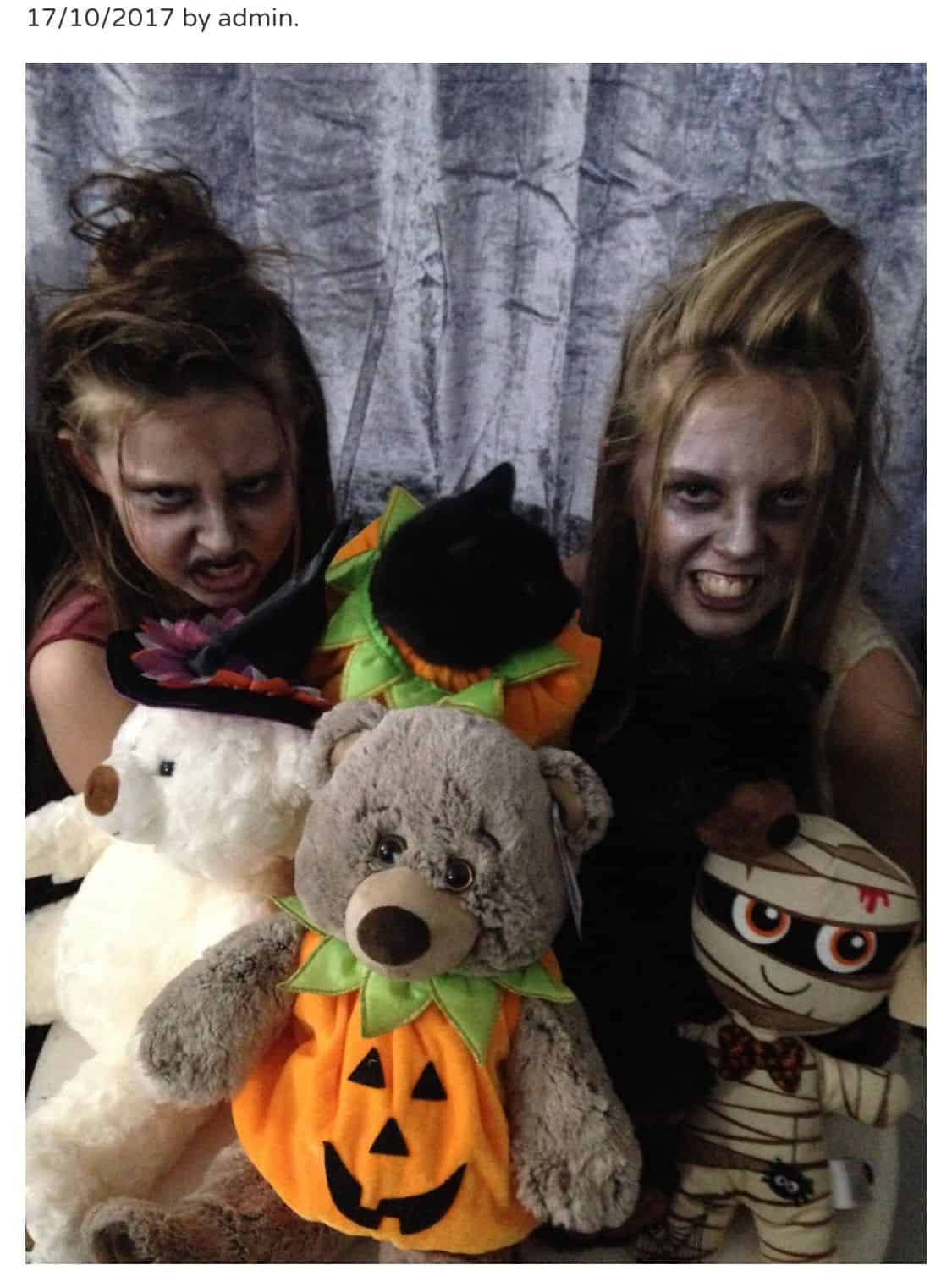 Award-winning teddy bear company Be My Bear have joined the spook search with a new contract supplying bears to paranormal investigators exploring the unknown.
The Mochdre based business was approached by Infraready.co.uk who sell night vision camcorders, trigger devices and paranormal meters to detect things that go bump in the night.
And Be My Bear, who are one of the UK's leading suppliers of the make-a-bear concept to the gift and party market, sell a range of teds with a concealed opening making it an ideal product for the ghost hunters.
Andy Bailey of Leicestershire based Infraready explained that they install an LED circuit inside the bear which can then be used by ghost-hunters searching for supporting evidence in their spooky investigations or by mediums at séances.
"Techniques can be used to ask spirits to activate or deactivate the LEDs," he said. "The red LED indicates a negative field while the green indicates a positive field suggesting paranormal presence. You may find cold or hot spots in a room which may be indicative of something trying to make contact".
Be My Bear director Pippa Thomas said that ghost-busting was a first for the company which has supplied bears for a broad range of markets from birthday party events to pregnancy scans over the past 17 years.
"We have supplied teds to Hollyoaks who were developing a storyline requiring spy camera bears and bears to the X-Factor candidates who were set a challenge of making their own, but now we're really getting into the spirit of things !"
The Best bears for ghost hunters can be found at Infraready.co.uk
Many sellers have started to copy our bears, it's good to see them souring the skins from be my bear!  The circuits we use however are more advanced and in the case of the EMF Bear, genuine KII circuits are always used and no compromise on quality is made. 
Andy- #InfrareadyUK